The Art Blakey stick
One of hard Bop's greatest exponents, master of the
smokin' press roll of death. Decades of the leading the great
Jazz Messenger bands have earned him his place in history.
The Art Blakey model has been reproduced exactly
from his 60's stick - the longer taper and triangle tip
make this stick ideal for almost any application.
Bopworks sticks are pitched paired and weighed in grams.
This ensures proper matching in every pair you buy.
.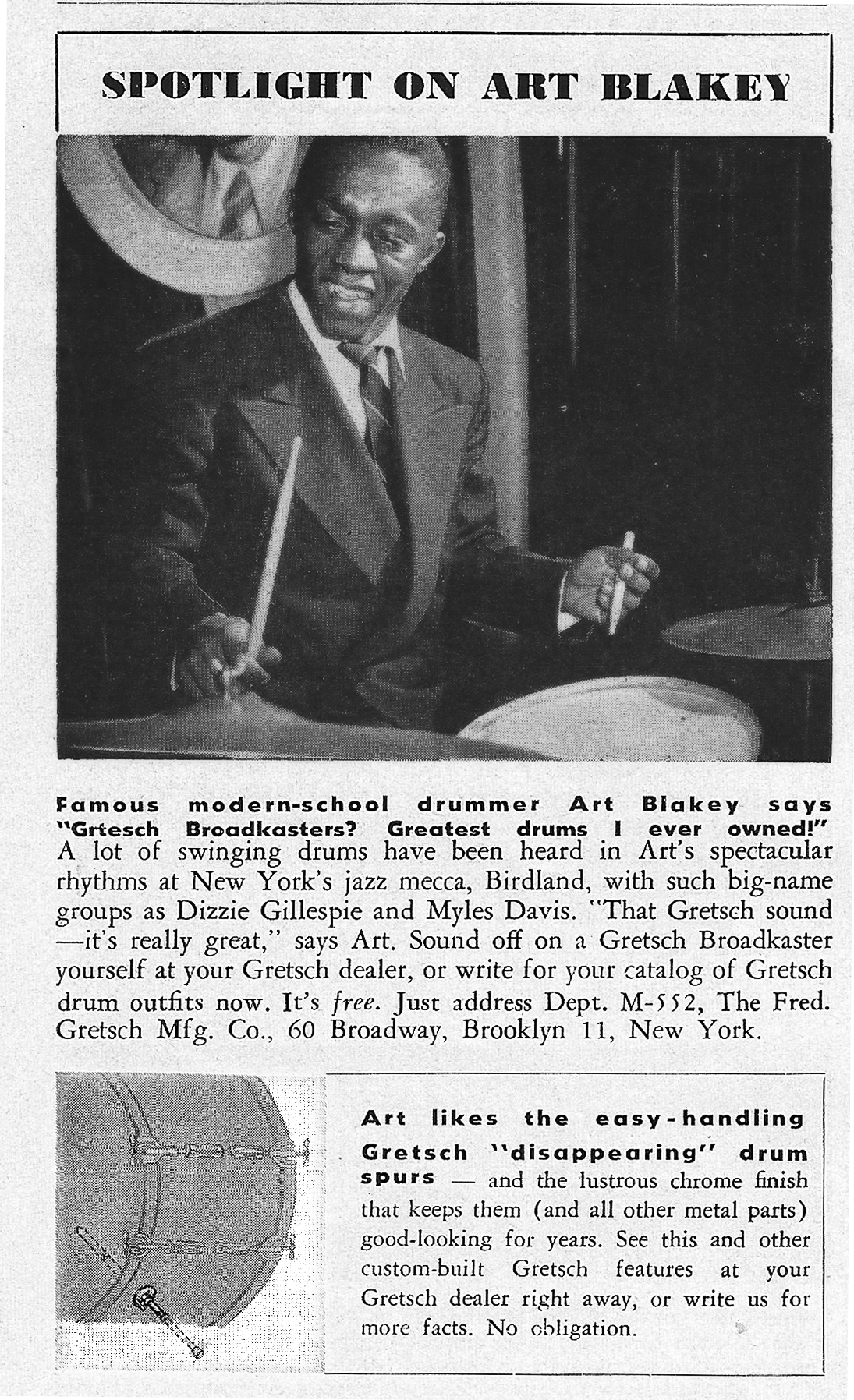 Save
Save
28 Reviews
ART BLAKEY CENTENNIAL MODEL

haven't had this model before but after playing with them for an hour or so, I've come to really like the tip shape. Nice solid ping!

These sticks and Bopworks are THE guys for vintage stick reproductions. The Blakey stick has all the strength and power you'd expect from Buhaina's model but with the subtleties included for softer passages and roaring press rolls. Highly recommended!

Art Blakey Centennial Model Drumsticks

Great jazz sticks. I'm already rolling like Blakey. Thank you Bopworks. Great service. Will visit you guys again.

Art Blakey Centennial Model

Great sticks, as always. Impeccable service with a personal touch!

I play a wide variety of music - From Driving Rock to Americana, Country, and Jazz. These are my go-to sticks for each. They are super tough and highly responsive - from rolls to grooves to fills

The more i use these the more i like them. Just enough girth to not feel like a small stick and the bead seems to bring out the higher overtones very nicely.

This is a great stick. Due to some hand problems I need to use a smaller girth stick sometimes and this is it! This stick gets a great cymbal sound. They really pull the sound out of the cymbals and have a very good bounce like the Memphis R&B or Rhythm and Groovz. I dig 'em.. a lot!

As always, great sticks & great service!


I've got rhythm, music, and my gal, and now I've got drumsticks, too!

Not only did they arrive promptly and are attractive, good looking, and nice to peruse, they work!

Who could ask for anything more?