The Art Blakey signature model stick.
One of hard Bop's greatest exponents, master of the smokin' press roll of death.
Decades of the leading the great Jazz Messenger bands have earned him
his place in history.
The Art Blakey 8 D Model has been reproduced exactly
from his 60's model stick - the longer taper and triangle tip make this
stick ideal for almost any application.
Every Bopworks stick is weighed in grams instead of ounces. This ensures proper matching in every pair you buy..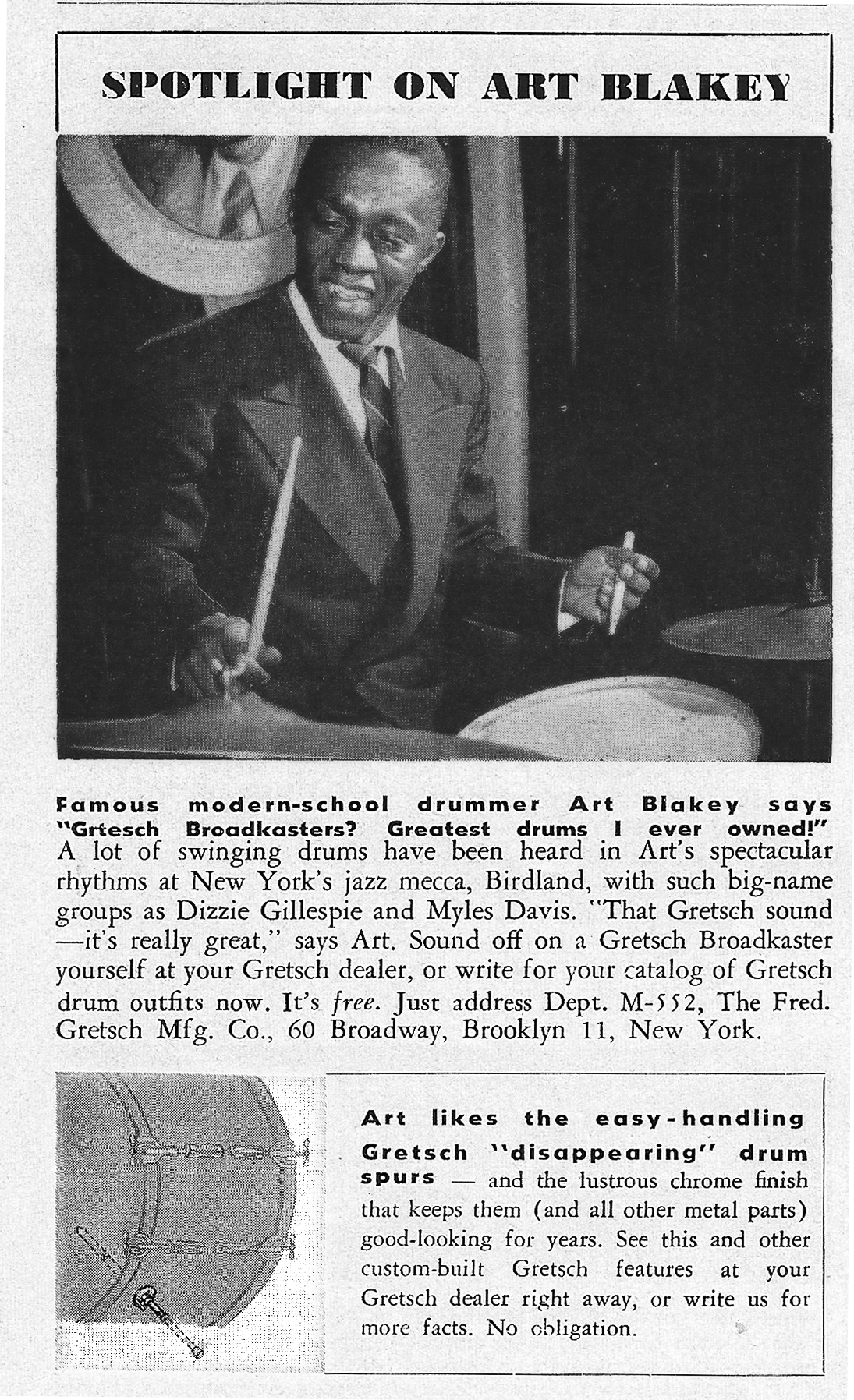 Save
Save
14 Reviews
I´m amazed for the quality of these sticks and the rest of the stock of Bopworks, great material, great sound and flexibility.

I bought these as a gift for my drummer and he loved them

At 55 yrs. old I've been playing for only a year. Can't tell you why I like them so much except to say they feel great overall. I like the largest triangle tip I've seen, the 16" length and the thin/med thin diameter with a graceful taper.

There's enough weight to play louder stuff and it's easy to choke up a little if you want to ease up a bit.

I have maybe 25 differen't pairs of sticks including 3 other Bopworks models but these are my favorites to date. Great service too!

After a long wait, the promised Blakey sticks have arrived.

They feel absolutely great-good balance and nice taper that lets the cymabl tone stand out.

I personally wouldn't use these on a super quiet gig, but for anything else, they'd work great.

Art Blakey's crisp sound!

These are balanced with some more weight to the tip, due to its big size. This provides a crispier attack, but doesn't sacrifice any rebound because of its long neck. They feel very nice at hand!