We are pleased and honored to welcome New Orleans great Benny Amon to Bopworks.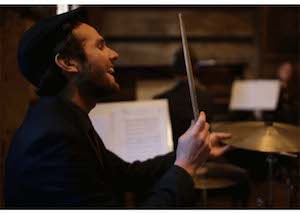 Since moving to New Orleans in 2011 from his hometown of Davis, California, Benny has become one of the most in demand drummers on the New Orleans jazz scene.
Since then Benny has been involved in recording sessions, tours, festivals, and special projects with all of the top traditional jazz musicians in New Orleans. Benny has performed in Japan as a cultural ambassador, in Brazil at the International I Love Jazz Festival, in Argentina, Belgium, Germany, Denmark, and Sweden as a guest artist.
At home in New Orleans, Benny performs regularly at the world famous Preservation Hall, The Palm Court Jazz Cafe, and on the Mississippi river aboard the Steamboat Natchez. Every year he performs at the New Orleans Jazz & Heritage Festival, The French Quarter Festival, The Summer Satch. Benny endorses and performs exclusively on Bopworks drumsticks and brushes.
Check out the new CD: