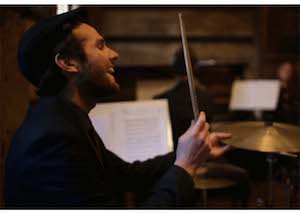 Benny Amon
Since moving to New Orleans in 2011 from his hometown of Davis, California, Benny has become one of the most in demand drummers on the New Orleans jazz scene. He holds a B.A in Development Studies from UC Berkeley.
A job working with young people in schools first brought him to New Orleans. Since then Benny has been involved in recording sessions, tours, festivals, and special projects with all of the top traditional jazz musicians in New Orleans.
Benny has performed in Japan as a cultural ambassador, in Brazil at the International I Love Jazz Festival, in Argentina, Belgium, Germany, Denmark, and Sweden as a guest artist. and across the United States, including repeat performances at the Monterey Jazz Festival.
At home in New Orleans, Benny performs regularly at the world famous Preservation Hall, The Palm Court Jazz Cafe, and on the Mississippi river aboard the Steamboat Natchez. Every year he performs at the New Orleans Jazz & Heritage Festival, The French Quarter Festival, The Summer Satchmo Fest and the Danny Barker Banjo & Guitar Festival. Benny endorses and performs exclusively on Bopworks drumsticks and brushes.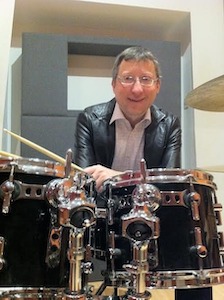 Enrique Heredia
Enrique Heredia -Barcelona 1968- is a jazz drummer of Barcelona, Spain. His playing is deeply inspired by the classic swing and bebop-hardbop drummers though he adapts seamlessly to more contemporary jazz styles. He did his education and drum instruction in Barcelona, under Peer Wiboris and Josep Tuduri.
Enrique's professional career a drum teacher as a musician began in 1985, performing with different groups in the area of Barcelona, where he now resides, as well as throughout Spain.
He's shared the stage with the following musicians and vocalists: Frank Strazzeri, Jean Luc Vallet, Horacio Fumero, Víctor de Diego, Nono Fernández, Bas Van Dick, Jurgeen Scheele, John DuBuclet, Agustín Martínez, Ramón Fossati, Benet Palet, Gorka Benítez, Ion Robles, Joan Chamorro, Geni Barry, Peter Delphinich, Michele Faber, Arnau Boix, Benjamin León, Dave Wilkinson, Josep Maria Farrás, Michael Grossman, Elisabet Raspall, Sergi Felipe, Lotti Lewis, Dave Mitchell, Joan Martí, Pere Soto, Xavi Ortiz, David Pastor, Errol Woiski, Dani Rambla, Joan Monné, Jordi Gaspar, Ana Luna, Roc Albero, Martí Ventura, Fredrick Carlquist, David Mengual, Lluis Pardellans, Curro Gálvez, Gwen Perry, Riner Scivally, Oriol Vallés, Artur Regada.
Since 2000, Enrique has lead his own groups: the Barcelona Jazz Quintet and the current Enrique Heredia Quartet, with whom he's recorded his first album, issued by Fresh Sound Records.
.riquealvar@gmail.com
https://bobzieffproject.blogspot.com
https://osiejohnson.blogspot.com/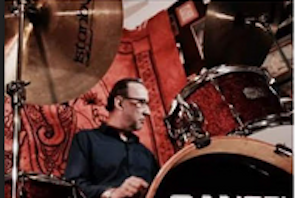 Based in Mexico City, Pablo began playing at age 13 and turned professional at 17. He's toured Spain, France, Canada, US, and South America.
Touring and recording credits include: Eddie Gomez, Tineke Postama, Cindy Scott, Ken Karsh, Louise Pheland, Dannnah Garay, and Hanne Tvetter.



"
Michael Bahan
Michael Bahan is an international musician and percussion instructor based in Austin, Texas. When he's not performing, Michael spends his time teaching percussion at Cascade Studios, his music rehearsal studios in Northwest Austin.

After several trips teaching music in the African nation of Uganda – a nation where drums have a special status as a symbol of royalty – Michael became proficient with an array of instruments that are seldom heard in American music. As Michael is fond of saying, "Rhythm is life. Life is rhythm."

Today, Michael is using his combined mastery of percussion and extensive teaching experience to offer personalized instruction in a wide variety of percussion instruments and musical styles.