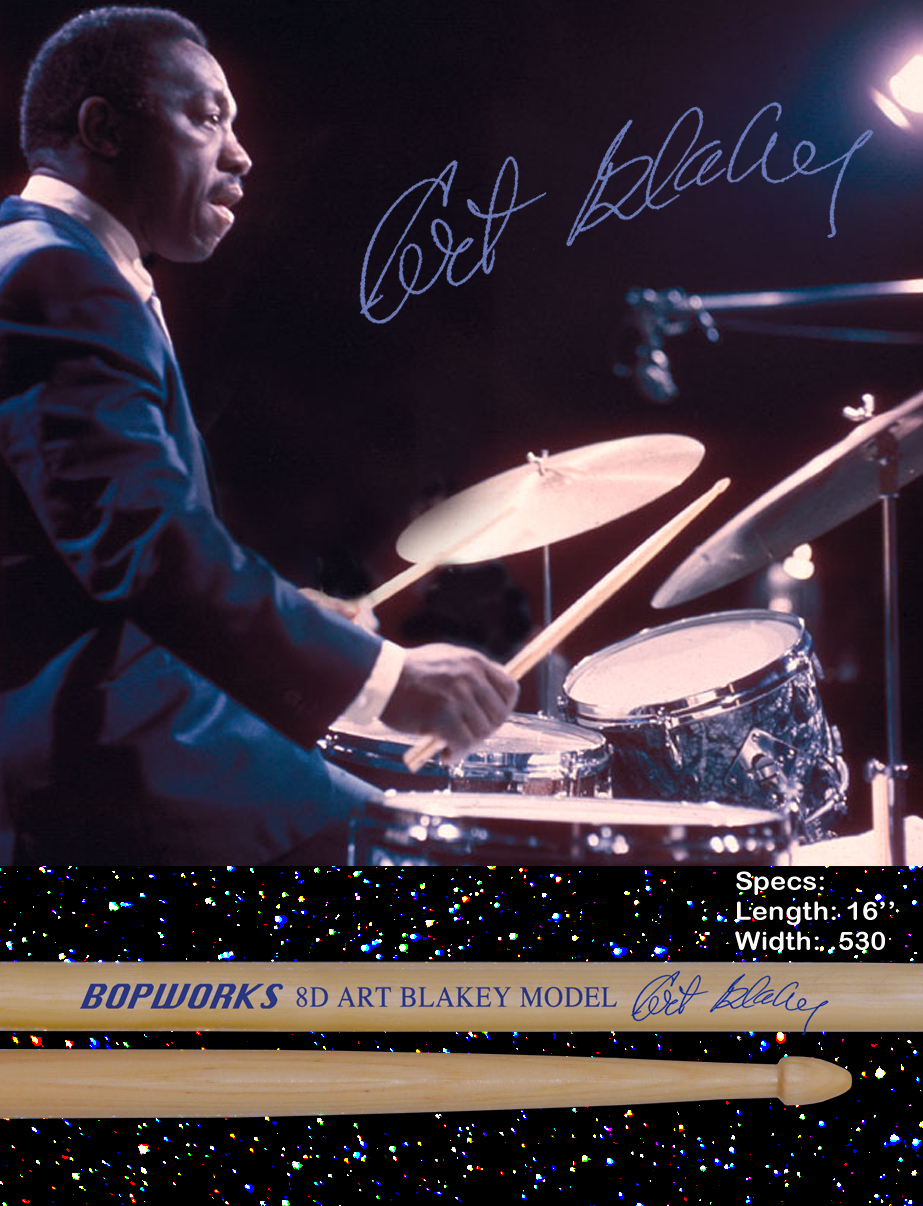 The Art Blakey signature model stick.
Reproduced exactly from Art's 60's model,
the Art Blakey 8 D Model is 16" long
with a width of .530. The longer taper and
triangle tip make this stick ideal for
almost any application.
Save
Save
11 Reviews
After a long wait, the promised Blakey sticks have arrived.

They feel absolutely great-good balance and nice taper that lets the cymabl tone stand out.

I personally wouldn't use these on a super quiet gig, but for anything else, they'd work great.

Art Blakey's crisp sound!

These are balanced with some more weight to the tip, due to its big size. This provides a crispier attack, but doesn't sacrifice any rebound because of its long neck. They feel very nice at hand!